BOFU plastic formwork system
plastic concrete formwork and concrete forms

want more information on catalogue?
Plastic Modular Concrete Formwork System and Solar Products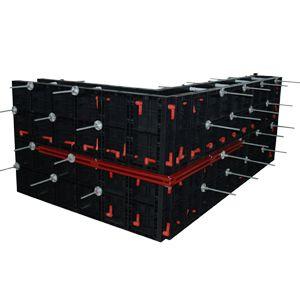 Plastic Modular Formwork
Plastic modular formwork is an easy and intuitive system of ABS concrete forms for building concrete walls, basements, columns, slabs, etc., Compared with the traditional plywood or steel systems, BOFU plastic concrete formwork is handier, average cost effective and faster to set up, save time and labor.
BOFU plastic concrete formwork has panels of various sizes, fastened together by fast-lock nylon handles. Due to the several possible panel combinations and special inner and outer corner elements, the possible wall thickness made by our concrete forms goes from 10 to 40 cm.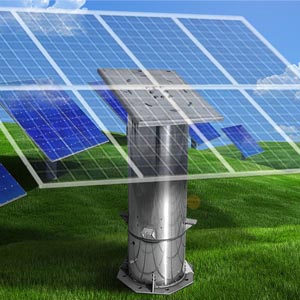 Solar Products
Solar energy is currently the most concerned and fastest-growing green clean energy. Some scientists believe that solar energy will be the main energy source in the 21st century. The use of solar energy in a variety of products will help reduce carbon emissions, improve the global environment, so many products now use solar energy.
BOFU is committed to providing a variety of high-quality solar products, including but not limited to solar tracking brackets, solar tracking street lights, solar power generation systems, various solar lights, etc.
If you are confusing on concrete formwork solution, do not worry, we offer free consultation to help you make a decision.
Advantage of Plastic Concrete Formwork
Handier
The weight of plastic formwork is about 15kg/sqm, only one person can do the job easily.
Reusable
The panels of plastic formwork system can be reused about 100 times, and can be recycle totally, will not effect enviroment of the site.
Easy Operate
Joint the panels of plastic concrete formwork system simply by turn the handles to 90 degree, then locked the panels firmly.
Excellent surface
The finished wall surface by plastic formwork keep smooth without rework.
Modular
Plastic formwork system composed by different size of panels, all size of walls can be done easily like block.
Fast
Due to the easy operation, the plastic formwork system setting up will be much faster.
Strength
The material of panels of plastic concrete forms is ABS (Acrylonitrile-butadine-styrene), the max load of the panel up to 60KN.
Low cost
The plastic formwork panels can be reused about 100 times, so the average cost for this concrete form is low.
Latest News

Research on the Deepening Design of Plastic Formwork for High-rise Buildings Ⅳ
BOFU plastic formwork system 5 Development Prospects of Plastic Formwork First of all, we should deepen the design, adopt standardized design methods, optimize the plastic formwork system, and further expand the use of plastic formworks to avoid a single service. Secondly, strengthen the design and research and development of plastic formwork, strengthen the formulation of construction […]

Research on the Deepening Design of Plastic Formwork for High-rise Buildings Ⅲ
BOFU plastic formwork system 4 Plastic formwork construction technology 4.1 Analysis of operation steps of plastic template A plastic formwork support system was used in a high-rise residential construction project. In the specific construction, first, check and accept the concealed works such as wall column reinforcement, and start the wall column formwork support work after […]

Research on the Deepening Design of Plastic Formwork for High-rise Buildings Ⅱ
BOFU plastic formwork system 2.1 Maintenance required Although the plastic formwork does not need to be replaced frequently, it is necessary to clean up the debris on the surface regularly after application, and remove the oil, ash, etc. in time, otherwise the surface will be contaminated and mold sticking and other bad problems will occur, which […]
BOFU plastic formwork system